Workspace that's built around you.
Flexible workspace solutions designed to enhance your workplace experience.
Capital Executive Suites combines flexible, custom workspace solutions with the latest cutting-edge technology available. Our complete package of office space, technology, services, and support provides your business with a professional image and will help keep it moving forward. Best of all, your new corporate address offers you a premier location in Coral Springs, Florida.
At Capital Executive Suites, our focus is you. Our premium on-demand office space, virtual offices and meeting rooms are designed to maximize your productivity while allowing you to adapt to the ever-changing needs of your business. Our Class A business center is located in a prime Coral Springs location and provides a modern reception area, furnished and unfurnished private offices, shared space, and meeting rooms, as well as a business lounge serving coffee every day.
Let us help you get started planning the perfect office space set-up for your business.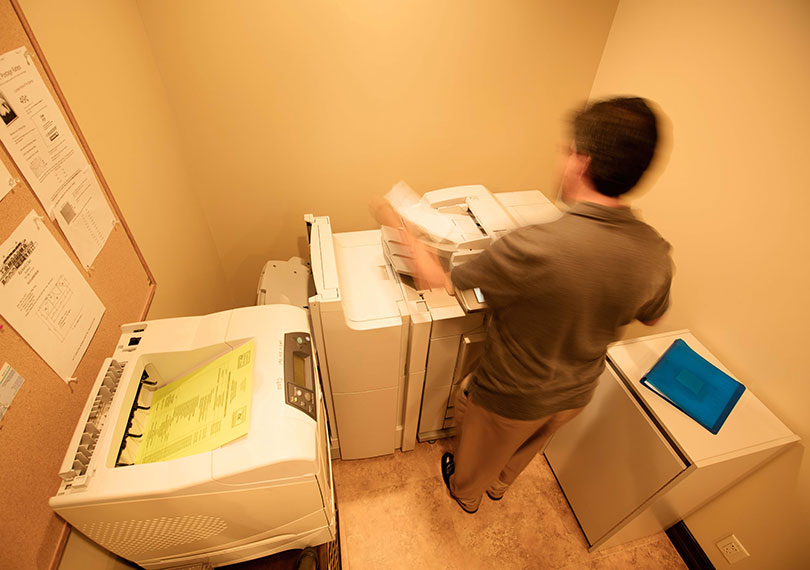 Meeting rooms or conference suites are an important part of any office set-up, as most of the employees need a dedicated conference/meeting space where they can meet up, discuss, share ideas, and work together to achieve common goals.
The rooms are ideal for the small and mid-sized business firms, as they can save big on the infrastructural costs and still get a space to discuss business per their requirements and budget. For example, On-Demand Meeting Rooms Boca Raton is furnished and properly equipped to handle such business meetings.
Benefits of On-Demand Meeting Spaces
Meeting rooms in a coffee shop can provide you a comfortable atmosphere where you can talk business. However, you may want to get a professional set-up with all the tools and equipment needed to conduct a meeting. For that, you can rent a conference room as per your needs with all the facilities available, without paying a hefty amount for the establishment.
Listed below are the key benefits of renting meeting spaces on-demand:
Reservation Timing can be Flexible
As a small or mid-sized business owner, you have a hectic schedule and jam-packed days. You might hardly get any time to plan meetings. So, an On-Demand Meeting Room can be the best place to schedule all your meetings, since you can book them on an hourly basis and reserve them as per your convenience.
Fully-furnished Conference Spaces are Available
Most of the On-Demand meetings and conference spaces are equipped with a large conference desk, office chairs, LED screen, projectors, in-built outlets, Wi-Fi connection, intercom, mic, and so on.
Budget-friendly Spaces
On-demand conference spaces can be budget-friendly for small and mid-sized businesses. While they don't have to invest a lot in the office set-up, On-Demand conference rooms can be the best place to conduct client meetings.
Impress your Clients with the Amenities
If you are running a part-time business, you can always rent a co-working conference room equipped with all the necessary amenities to show your professionalism and help you earn good reviews from your client.
So, if you are looking for some good On-Demand conference rooms, consider renting On-Demand Meeting Rooms Boca Raton with advanced functionalities and modern set-up.
An executive suite or a co-working space is a set of offices mostly used by top level managers or business executives to conduct meetings, seminars, general group sessions, etc. Small or mid-sized entrepreneurs too can use these executive suites, as it is often difficult for them to get a suitable office space with all the amenities. The executive suites Boca Raton have all the amenities required for setting up an office or conducting seminars.
What makes these Executive Suites desirable?
Listed below are the benefits that you can expect using the co-working space or executive suites.
1. Budget-price compared to the conventional office
Executive spaces generally charge a membership fee and that includes all the perks of a conventional office. For small business owners, a co-working space can save more than 75% of the costs. That is because the additional service and utility costs are shared by the tenants.
2. Opportunity to interact with other business owners
The co-working space building may have many firms and business owners. This provides a business owner the scope to expand his network, interact with other business owners, and collaborate.
3. Easily accessible amenities
Using a co-working space ensures that you can use several amenities without paying additional charges. Few of such common amenities include:
Meeting rooms equipped with essential devices:
• 24/7 security services
• Parking
• Kitchen
• Scanner, copier, fax, and copy machines
• Administrative assistance
• Cafeteria
• A lounge area with a receptionist
4. Location
Usually, the co-working spaces are built for easy connectivity. If you are setting up a business, it is not easy for you to get an office space at a strategic location. Good connectivity is a boon for any firm because it is one of the major aspects the employees look for before joining. So if you are looking for strategically located executive suites at Boca Raton we have the best suites available in prime locations.
5. Saves your effort and time
Setting up an office requires upfront money, time investment and effort. An executive suite can save all this, as the office spaces are available in the 'ready-to-move-in' state.
Co-working spaces are economic solutions for various small and mid-sized business owners. It is said that one can make money easily, but saving it is a completely different ball-game! So to be a wise entrepreneur, do not spend on set-up and instead hire co-working spaces!
This info-graphic entitled '5 benefits of Huddle Rooms' provide us an overview of importance of rooms hired for meetings.
Huddle rooms are collaborative spaces designed for informal, peer-to-peer communication. These are perfect for brainstorming or touching base with co-workers. Nowadays, huddle spaces are becoming a popular addition to modern working spaces. And when equipped with the right technology, a huddle space becomes a powerful work station for a small team, say for 7-8 people.
These rooms deliver compelling business benefits, not the least of which is cost savings. They have become the antithesis of the formal conference room since they're small and convenient meeting spaces that enable a few employees to quickly meet. They reduce cumbersome reservation processes. They're all about ad hoc conversation. These rooms lose the walls and serve the same purpose within open areas. In every way, huddle areas facilitate informal closeness and easy collaboration.
For more detail, please refer to the info-graphic below.
Offices are the backbone of every business. If your office is unkempt and not organized properly, it creates a negative brand impression in the minds of your prospective clients. Thus, Executive Suites in Boca Raton is the need of the hour.
Just like there are four corners in a room, there are four pointers you need to understand when you are organizing your executive suites in Boca Raton.
1. Color your office space the right way. If your office has a lot of dull color furniture, add some color to your walls. It is said that the color choices affect your mood in the right ways. Choose the colors that you like and colors that can uplift your mood. You can also put a lot of artwork in your office. Put colorful mats and rugs on the floor. If you want to give a funky touch to your office, keep on adding a lot of funky furniture.
2. Keep your executive suite clutter-free and avoid filling it up with clutter. Keep the furniture simple and the accessories small. If you are going for big decorative pieces, let them be only a few. Your office must look clean and organized at all times. It is subconsciously understood that your office space reflects the condition of your mind.
3. Make a good first impression with your executive suite. Apart from clean working space and good esthetics, ensure little things like stationary and moveable items are also carefully selected as everything contributes towards a favorable brand impression. Keep a door sign so that the clients know that they have come to the right place.
4. Now that you know these three basic points, let's jump on to the next one. Create a good office identity for your space so that people know that it reflects you. Put a colorful bulletin board and your pictures some place in the office to give it a personal touch.
Hope you will make your executive suite the best one by organizing it around these simple tips!